Exam schedule
Please note the current information from the University of Stuttgart.
Dates of exams will be announced in the respective lecture and on CAMPUS. For oral exams, the registration and scheduling will be done directly with the lecturer.
IKT offers the lectures shown below. The supplementary subjects are summarized in a nutshell for the respective main topics. For more detailed descriptions and dates, please refer to CAMPUS.
Core subject
Plastic Engineering - Introduction and Fundamentals
Start: WiSe
ECTS: 6 credits
Practical Course
Practical course in polymer technology
Start: WiSe
ECTS: 3 credits
Studienbetreuung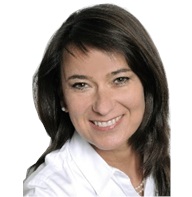 Elisete Pedrollo
Dr. rer. nat.
Wissenschaftliche Mitarbeiterin