Definition of plastics technology
A plastics engineer focuses on plastic products. Plastics engineering concentrates on the interaction between material, process and product, in order to increase manufacturability and usability properties, intenting to create innovative plastic products which are ressource efficient and marketable. Thus, plastics technology does not only comprehend finished and semi-finished plastic products, but also the converting of polymer into a usable plastic, the processing and manufacturing of plastics into usable products and the development of necessary machines, procedures and development processes.
(According to "Wissenschaftlicher Arbeitskreis der Kunststofftechnik", WAK)

Department heads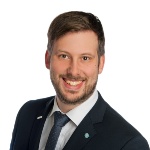 Wolfgang Essig
Dr.-Ing.
Head of Department Product engineering